Group Leader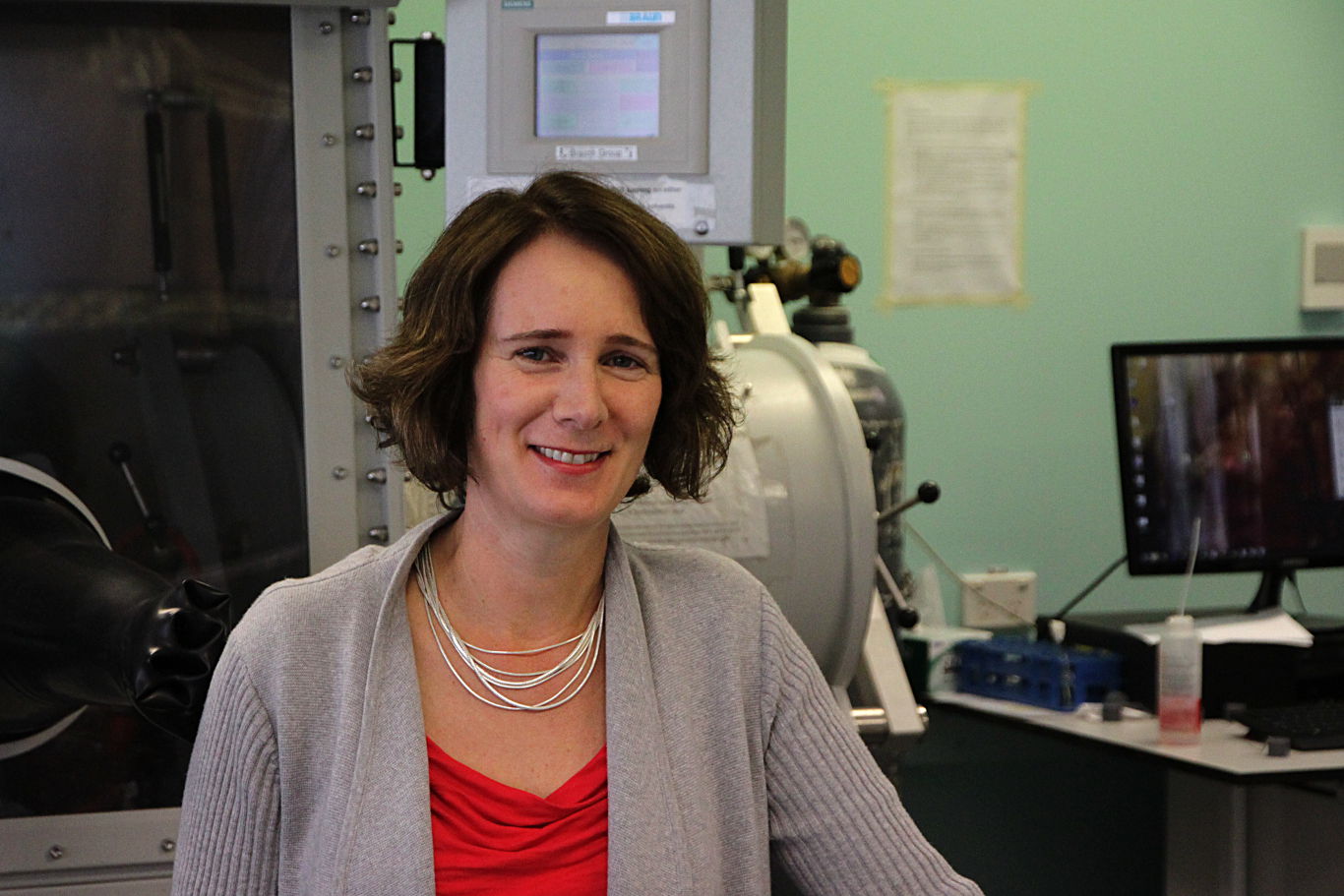 Group Leader Dr. Nicola E. Brasch
| | |
| --- | --- |
| Since July 2014 | Professor, Auckland University of Technology |
| 2013 – July 2014 | Professor, Kent State University |
| 2008-2013 | Associate Professor, Kent State University |
| 2003-2008 | Assistant Professor, Kent State University |
| Jun 98-Dec 02 | Research Group Leader and Rita Cornforth Research Fellow, Research School of Chemistry, The Australian National University, Australia. |
| Apr 97-Apr 98: | NIH-funded Postdoctoral position, Department of Chemistry, Colorado State University, USA. Supervisor: Professor R. G. Finke. |
| Apr 95-Feb 97: | Alexander von Humboldt Research Fellow, Department of Inorganic Chemistry, University of Erlangen-Nuremberg, Germany. Supervisor: Professor R. van Eldik. |
| Sep 94-Mar 95: | EC Postdoctoral position, Department of Microbiology, Philipps University, Marburg, Germany. Supervisor: Professor W. Buckel. |
| 1990-1993: | University of Otago, Dunedin, New Zealand, Ph.D. in Inorganic Chemistry; "17O-N.M.R. Studies of Chromium(VI) Oxyanions and some Cobalt(III) Tren Complexes" – supervisors Professor D. A. Buckingham and Dr C. R. Clark |
| 1989: | Awarded B.Sc.(Hons I) Degree, University of Otago, Dunedin, New Zealand |
Honors and Awards
March 2015:
Research article on the reactions of reduced vitamin B12 complexes with the carbonate radical is selected for the inside journal cover of Chemistry – A European Journal
April 2014:
Awarded an Advisor Excellence Award for work with the Kent State Chapter of the Student Affiliates of the American Chemical Society. (Nominated by students; 4 awards given to KSU Faculty Advisors of ~300 student organizations)
February 2012:
Research article on the reactions of cob(I)alamin with nitrite and nitrate is selected for the journal cover of the European Journal of Inorganic Chemistry.
September 2011:
Research articles on the reactions of cob(I)alamin and cob(II)alamin with peroxynitrite are selected for the journal cover of Chemistry – A European Journal.
2009:
Invited as the Keynote Speaker for the American Chemical Society's 2nd Annual Western New York Undergraduate Chemistry Research Symposium, Buffalo, April 2009
2009:
Research article entitled "NMR Spectroscopy and Molecular Modelling Studies of Nitrosylcobalamin: Further Evidence that the Deprotonated, Base-off Conformation is an Important Conformation of Nitrosylcobalamin in Solution" selected as the journal cover article and as a "Hot Article" in Dalton Trans.
2008:
Research on vanadium/vitamin B12 bioconjugates written up as a Science & Technology Concentrate in C&E News (June 30, 2008)
2006:
Assistant Professor (adjunct), Dept of Cell Biology, Lerner Research Institute, The Cleveland Clinic
2006:
Awarded a (Graduate Student) Mentorship Excellence Award from the Graduate Student Senate, Kent State University
2004:
Awarded an American Chemical Society PROGRESS/Dreyfus Lectureship – offered to women faculty in the chemical sciences and engineering who have been identified as a "Rising Star" to allow them to give presentations on their research at Carnegie Research Extensive Universities
2004:
Awarded an Inventor Recognition Award by Kent State University relating to our patent for the synthesis of the vitamin B12 derivative glutathionylcobalamin
1997:
Awarded the Inaugural Rita Cornforth Research Fellowship at the Australian National University
1994:
Awarded an Alexander von Humboldt Research Fellowship
1990-1992:
Awarded U.G.C. Postgraduate Scholarship
Awarded William Georgetti Scholarship (about 5 awarded across all universities in all disciplines in New Zealand)
Publications
For a list of research publications please visit the publications page.
Conferences Attended / Invited Lectures
For a list of conferences attended and invited lectures please visit the conferences page.
Patent Applications
Brasch, N. E.; Birch, C. S.; Williams, J. H. H. Pharmaceutical compositions and therapeutic applications for the use of a novel vitamin B12 derivative, N-acetyl-L-cysteinylcobalamin. U.S. Patent Application 20080076733, 2008.
Brasch, N. E.; Suarez-Moreira, E. Method of Synthesis of the Sodium Salt of N-acetyl-L-cysteinylcobalamin, US Patent Application, filed March 20, 2007.
Brasch, N. E.; Xia, L. Method of synthesis of β-thiolato cobalamin nucleoside compounds, U.S. Patent Appl. 20040054128, 2004. Patent approved April, 2006.
Teaching Information
For a list of classes Dr Brasch teaches at Auckland University of Technology please visit the teaching page.
Contact
Please don't hesitate to contact Dr. Brasch at : nbrasch@aut.ac.nz or +64 (0)9 921 9373, if you have any questions.