Where We Are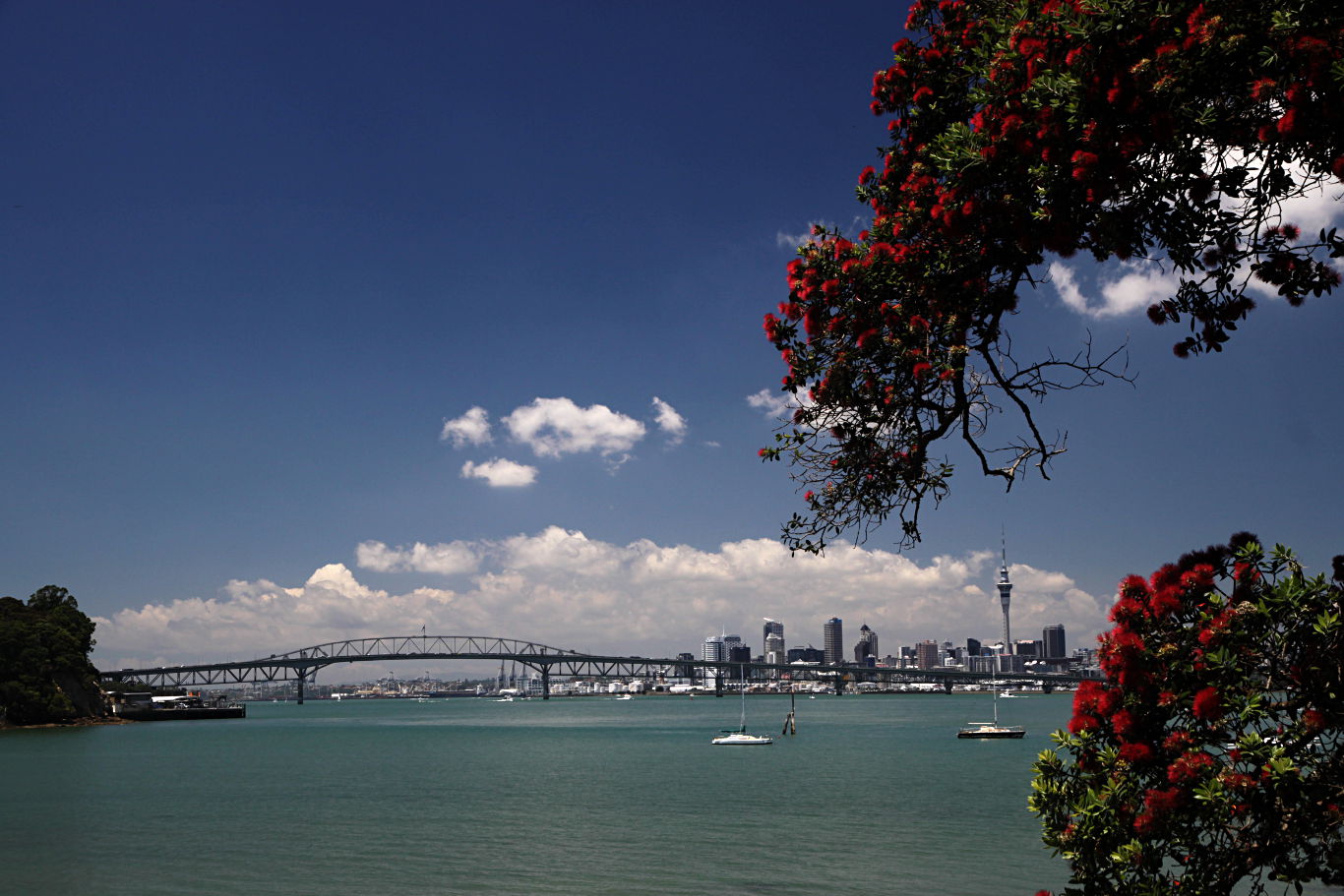 Auckland CBD with harbor bridge and Sky Tower. Foreground: Pohutakawa in bloom.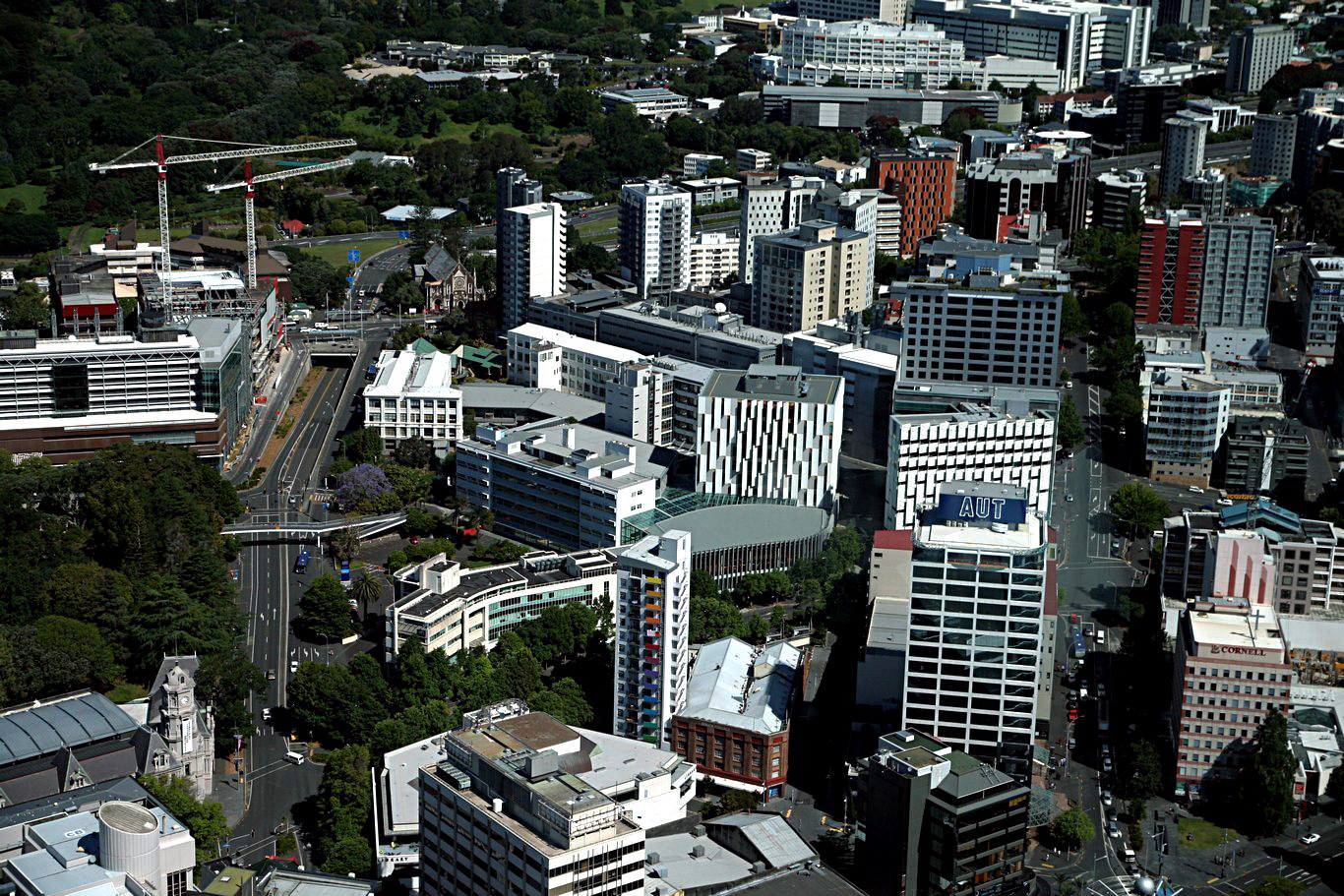 AUT's City Campus as seen from the Sky Tower.
The Brasch group resides on the 5th floor of the WS Building at 34 St. Paul Street of Auckland University of Technology's city campus in Auckland, New Zealand. For a campus map please click here.
Our mailing address is:
Nicola E. Brasch, PhD
Professor of Chemistry
School of Science
Auckland University of Technology
Private Bag 92006, Auckland 1142
NEW ZEALAND
Phone: +64 (0)9 921 9373
Email: nbrasch@aut.ac.nz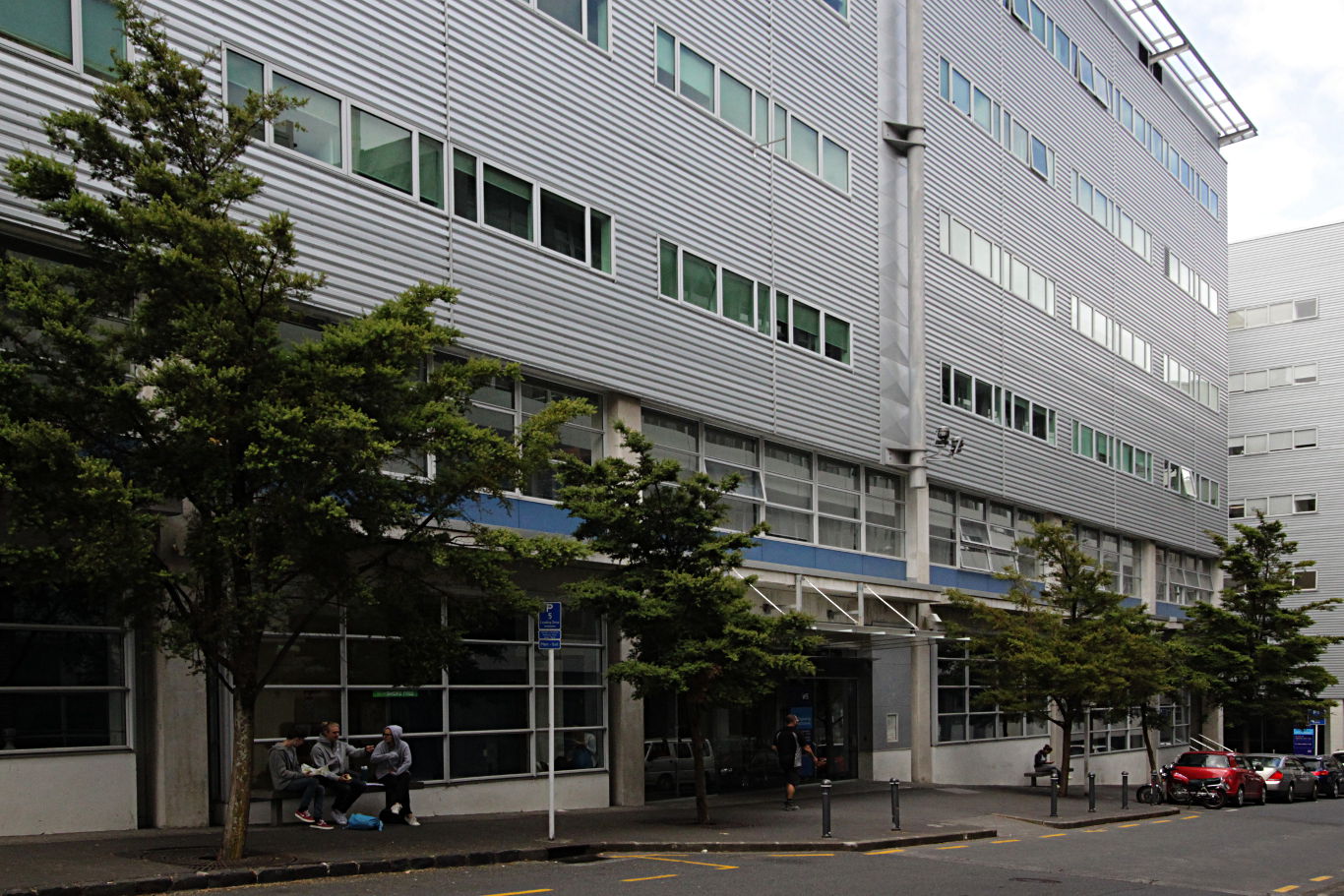 WS building at 34 St. Paul Street – home of the Brasch Research Group on AUT's city campus in Auckland, NZ.
If you are thinking about joining the Brasch Group, the AUT web page about arriving and living in Auckland has lots of useful information for you.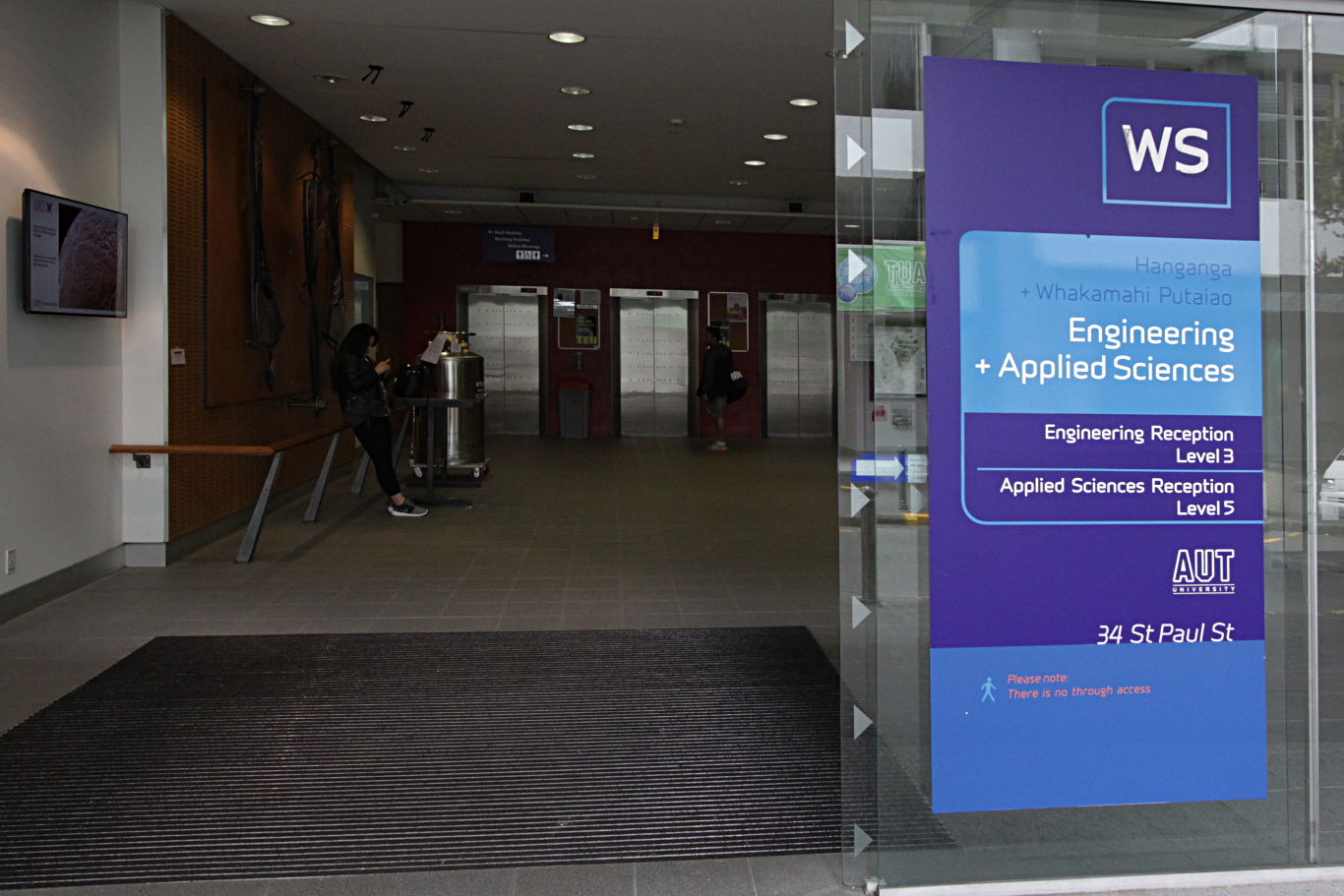 WS building foyer.
Wherever you are in Auckland, you are just minutes away from a beach!

View from North Head towards Rangitoto island.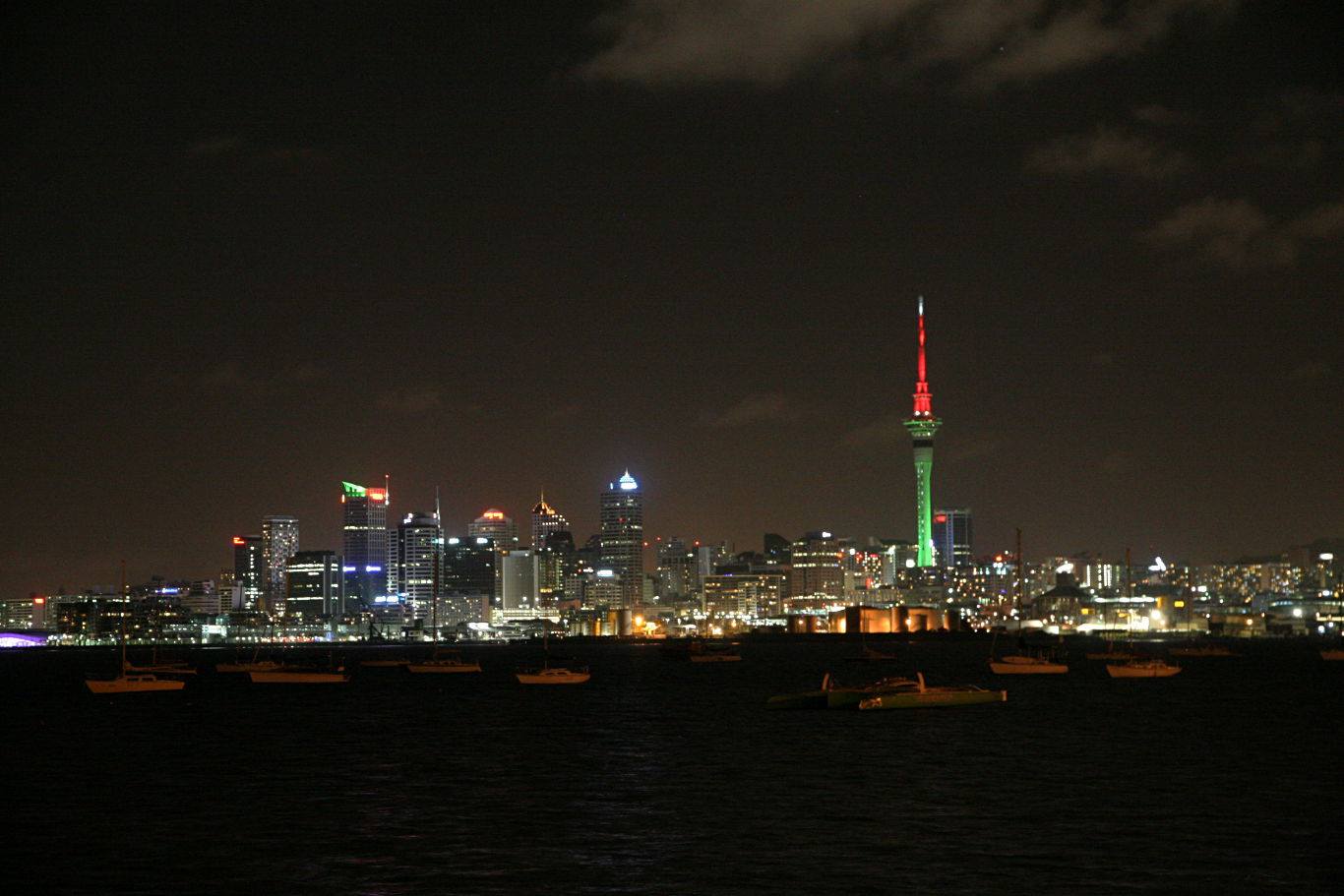 Auckland's CBD at night as seen from the North Shore.